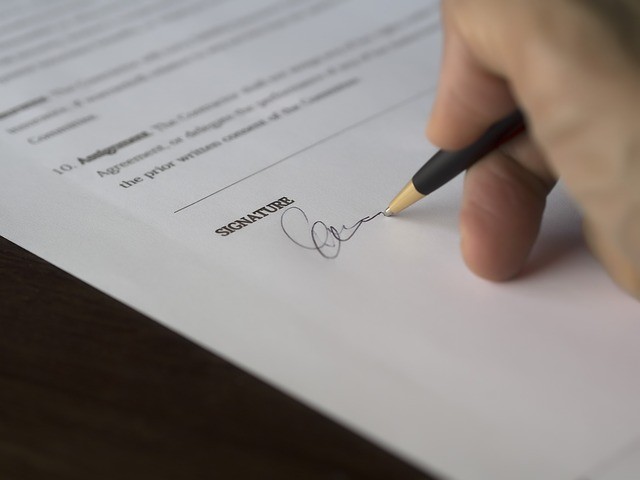 Understanding Publishing Contracts
Writing can be invigorating and satisfying, but it can be daunting at times. Writing a book is hard work. Don't let anyone tell you it's easy. It takes time, effort, and lots of dedication to finish a novel. It also takes significant brain power (it can be exhausting to continually draw on your creativity while you write your book).
While some authors finish a book in as little as a month, for many others it can take several months, or even years, to finally type THE END. (Don't feel bad if it takes you a long time to write your book. Every author is different and you need to only focus on you and your process).
Once you've finished your manuscript, you will probably want to throw a big party and celebrate. Go ahead and enjoy your finished manuscript, but the work is far from over and there are several steps before understanding publishing contracts.
**This post contains affiliate links that may compensate me with no additional cost to you.
Your Book is Finished, Now What?
Your next step will be to have other people read it and give you feedback. With that feedback, you'll then need to go back over your book and edit it. After you've edited it and made any necessary changes, you may want to consider hiring an editor.
If you can't afford a professional editor (editors charge $2.00-$5.00/page based on 250 words/page), you can consider purchasing online editing software.
ProWritingAid is software that edits your manuscript by checking your grammar, style, overused words, and offers guidance on where to make changes. It is much less expensive than hiring an editor. You can research ProWritingAid here and find out more info.

When your book is the best you can possibly write it, it's time to consider the publication route you want to take.
Authors are no longer tied to traditional publishing and now have a variety of ways to get their books out in front of the public.
The Traditional Path
For this article, let's assume you've chosen the traditional path to publication and you've submitted your book to an agent or a publishing house. Many publishers require book to be submitted by an agent, but some will accept a manuscript from the author.
Be sure to check the publisher's guidelines so you don't waste time submitting a manuscript yourself to a publisher that will only consider agented manuscripts.
You also want to check the guidelines for a publisher or agent to make sure they accept an unsolicited manuscript. In other words, some publishers and agents will only read manuscripts they've requested.
Unsolicited = an editor or agent did not ask for the manuscript
Solicited = an editor or agent requested your manuscript in full or in part (the first 10 or 50 pages, for example)
A Request for Your Manuscript
How does an agent or publisher request a manuscript?
If you attend a writing conference and meet with an agent or editor to pitch your book and the agent or editor is interested, she will request more of your book. This request may be a full or a partial.
In my experience, agents and editors often request the first 10 or 50 pages of your manuscript after a pitch session.
An agent or editor at a publishing house may also request to see your manuscript as a result of a query letter you sent.
After the agent or editor reads your work they may:
Reject it completely
Reject it in its current form, but suggest changes with an invitation to resubmit in the future
Accept it conditionally (i.e. after some revision)
Accept it
If a publisher accepts your manuscript, you will be offered a contract.
If you've never signed a publishing contract before, you'll want to research the language specific to this type of contract.
Publishing Contract
Your contract may include:
Rights Granted to the Publisher. This assigns the copyright to the publisher as long as it is in print with this publisher.
Author Warranties. The author warrants that the work is original and belongs to the author. The author also warrants that there are no libelous statements and that he/she has the right to enter into a contract.
Delivery of the Manuscript. The author will deliver the manuscript in its final form (not a rough draft) by a specified date.
Agreement to Publish. The publisher agrees to publish the manuscript in a timely fashion, usually specified in the contract (60 days is typical) after the publisher receives the corrected proofs from the author. It may take months, or even years, to get to the proof stage so don't confuse the time frames.
Royalties. The contract will stipulate your royalty structure as in what percentage you receive and when those payments are made. It's typical to receive 10% on the publisher's gross receipts, minus returns. Publishers may pay out royalties every month, every quarter, or twice a year.
Copies to Author. Generally, authors receive a certain number of copies to use for promotional purposes.
Proofs. The publisher will provide proofs to the author for the purpose of correcting any errors. Some publishers will charge authors who insist on massive changes after the proof stage.
Future Manuscripts. Many publishers require rights of first refusal, which means you must submit future manuscripts to this publisher. If the publisher rejects the manuscript, you are then free to submit elsewhere. Some publishers require not only the rights of first refusal but also the right of last refusal which means if they reject your next manuscript you are free to submit it elsewhere, but if it is accepted by another publisher, you will then be required to take it back to the first publisher and allow that publisher to make an offer on the manuscript.
Special Provisions. The author can insert any special circumstances under this heading. For example, if you want to exclude a certain manuscript from this contract because it is already in circulation or you want to exclude your magazine writing.
Not all contracts are the same. Yours may or may not include these provisions. The best course of action is to carefully read your contract and then contact an attorney experienced with literary contracts and ask him/her to review it (this may cost you money).
Conclusion
Having a publisher not only interested in your book, but actually offering you a contract for it is so exciting. I remember when I sold my first novel and received the contract. I couldn't believe it, and I was super excited–like, I did actual cartwheels (they weren't very pretty).
But, you want to be very careful and review your contract so you understand it.
With my contract, I received 10% of the wholesale price of my novel. For every copy sold, I received $.69. That was a tough pill to swallow. After working so long and hard on my book, I received less than a dollar for each copy that sold. So make sure you understand your contract before you sign on that dotted line.
***Have you received my FREE course: Become an Idea Factory? You can click here to learn more about it. It's a 7-day course delivered right to your inbox that helps you learn how to generate ideas. I know these techniques work because I use them! Find out more here.
***Do you already have a manuscript? If you can't afford an editor, you might be interested in Pro Writing Aid Writing Software. This writing software helps you improve your writing to be the best it can be. It's like having your own private editor for a fraction of the price. You can try it for free for 2 weeks. You can click here to learn more about it.